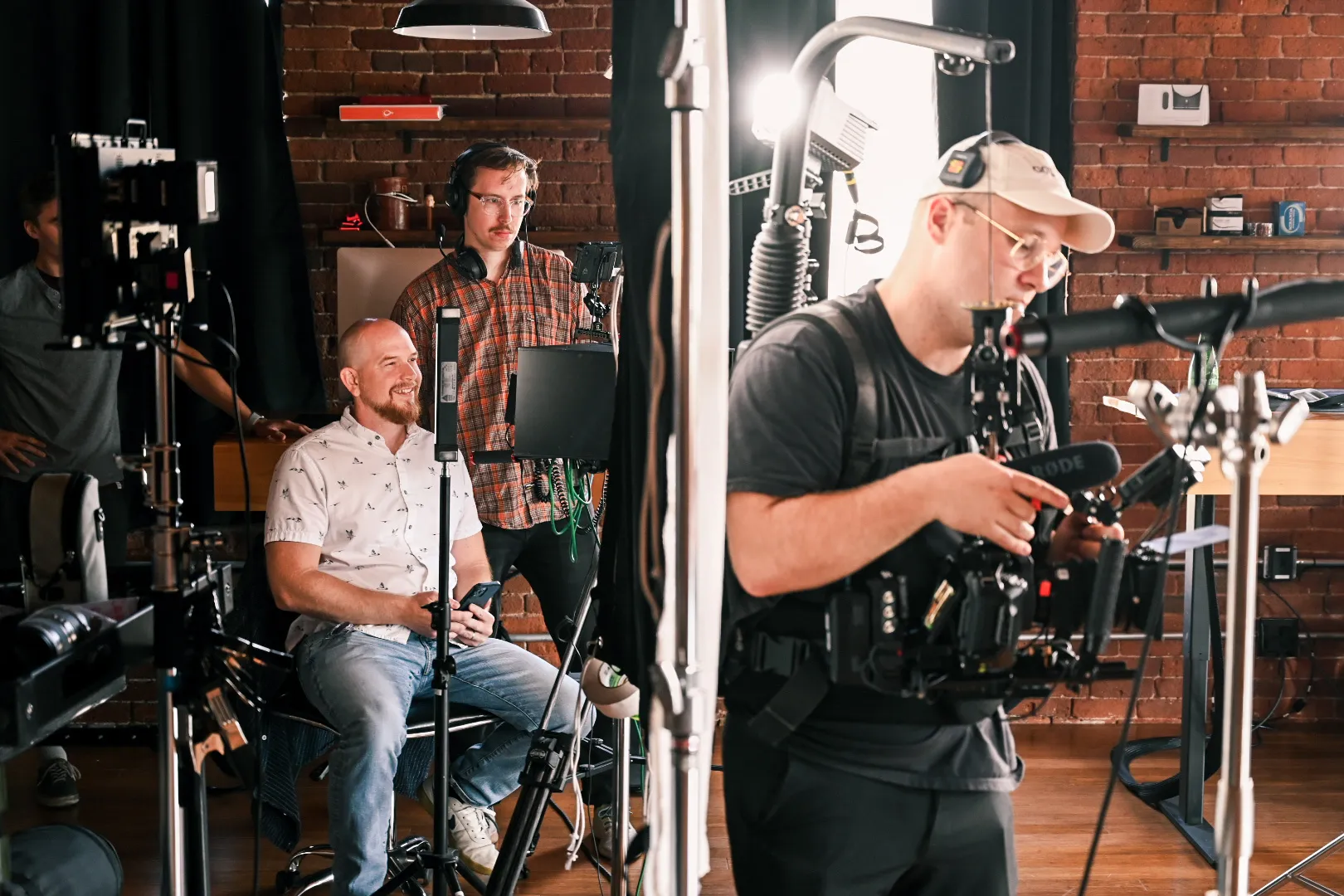 03 Mar

What is the true power of branded programming?

Gone are the days of companies being able to skate by with dry and dull marketing strategies. With seemingly infinite choices of people to hire or non-profits to support, it's more important now than ever to share stories told in support of what your business stands for, or showcasing those who helped build it. One approach that has shown signs of increasing effectiveness amongst buyers is branded programming. This is a marketing strategy that involves creating original video content to showcase a brand's values, products, or services without employing methods of traditional advertising.

But what is the true power of branded programming?

By creating a variety of content that is engaging, informative, and entertaining, businesses can attract and retain the attention of their target audience. Working with either your internal team or in partnership with a media company, this approach can help to differentiate a brand from its competitors, as well as create a stockpile of webseries, documentaries, scripted shows, films, social videos, or brand stories that can be leveraged for years to come.
THE GROWING IMPORTANCE OF WEB VIDEO
According to Sandvine, a recognized authoritative source for internet traffic trends, their 2023 Global Internet Phenomena Report shows that web video usage grew 24% in 2022, now equating to 65% of all internet traffic. Samir Marwaha, the company's Chief Solutions Officer, noted that video is "integral to conferencing, gaming, social networking, messaging, and virtually all apps that want to drive interactions and engagement."
In today's hyper-connected world, businesses of all kinds are looking for innovative ways to reach their target audiences, stand out amongst the herd, and stay top of mind. That's because they've learned that consumers don't connect with brands, they connect with the people behind them.
A well-produced video gives you the opportunity to simply share complex information, put faces to names, and paint a vivid picture that will stay with the viewer long after they've finished watching.
WHY IS BRANDED PROGRAMMING BETTER THAN TYPICAL AD CAMPAIGNS?
Though there are many who see this new wave of branded content as an untested, fashionable, flavor-of-the-month approach to marketing. It could also be viewed as somewhat of a return to the old TV variety or radio show model of sponsored programming. This is a way for companies to put their stamp of approval on entertainment that they stand behind without needing to find some ham-fisted way to work Chevy trucks or Budweiser beer into a scene. People are more likely to remember a brand when it is integrated into content that they enjoy or find valuable.
Even at peak performance, an ad campaign or television commercial is still little more than a magic trick. Look over here and let me distract you from what I'm really trying to do. A good 30-second spot isn't so much entertainment as it is a set of shiny keys for a toddler. There's rarely a compelling narrative or shots taken at actually trying to connect with the audience. While the convention of figuring out how to peddle your wares in less than a minute is a fun exercise, the opportunity to tell a well-thought-out story in a series or long-form video is something that most should aspire to.
IT SOUNDS LIKE A GOOD IDEA IN THEORY, BUT HAS THIS ACTUALLY WORKED FOR ANYONE?
When it comes to a large company embracing the idea of branded programming, let's use Starbucks as an example. What they understood in the inception of their "Upstanders" campaign was that brands are being asked to not only offer compelling products, in their instance – gourmet coffee, but also show the public what it is that they value. In their own words, Starbucks aims to inspire and nurture the human spirit – one person, one cup, and one neighborhood at a time.
This brings us back to "Upstanders." Starbucks' first original series, of which they produced two seasons, shared stories about ordinary people doing extraordinary things to create positive change. Nowhere in these videos do you see the unmistakable green and white mermaid logo, which to your everyday marketer sounds on the surface absurd to not include. But the game here isn't merely to sell one cup of coffee. The words "A Starbucks Original Series" identifies that their affiliation with this project makes them a company which aims to inspire Americans to engage in acts of compassion, citizenship, and civility. To the people who believe in that message, they hope to sell them every cup of coffee.
While most branded content won't reach millions of viewers organically, Starbucks found that these videos resulted in a 98% lift in brand association and 121% lift in brand recall. Airing on both YouTube and Amazon Prime, the campaign saw a total of video views approaching 9-figures.
In creating this series, not only did Starbucks attract a massive audience, they did so while amplifying the national conversation around important topics in a way that brought people together, instead of driving them further apart.
Other companies saw the opportunity in producing this type of content and are following suit. More brands than ever before are bypassing traditional ads and creating entertainment to reach viewers instead: Patagonia, Yeti, Neutrogena, Procter & Gamble, Nike, and Corona Beer are all examples of businesses looking to engage consumers authentically.
SUMMARY
In conclusion, branded programming is a powerful marketing strategy that offers many benefits for businesses. By creating original content that is engaging, informative, and entertaining, businesses can build brand awareness and loyalty, tell their stories, target specific audiences, and create new revenue streams. As the world becomes increasingly more digital, the spotlight on humanity also grows brighter, making branded programming an essential part of any brand's marketing strategy.
Votary Films has a passion for telling compelling stories through the art of film. We specialize in producing brand stories, creative commercial content, and documentary series.
To discover how we can make a lasting impact on your business, let's have a conversation.